You often need to extract plain text from a large PDF. For example, my mobile phone's(Ktech K880) Ebook Reader doesn't provide support for PDF format. It only supports TXT format. If the PDF file size is large , simple copy and pasting text is often a hassle and barely feasible.
After googling and carefully reviewing the various options of converting PDF into text, I settled with A-PDF Text Extractor.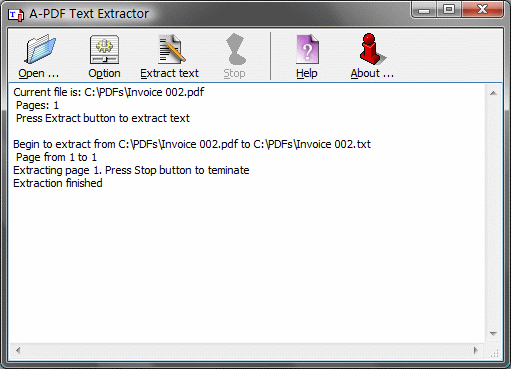 A-PDF Text Extractor is an utility designed to extract text from Adobe PDF files. The program is a standalone application. No Adobe Acrobat needed. The program is freeware, which means that you can use it either personally or commercially for free.

Requirement: Windows 98/NT4/Me/2000/XP
For Mac users:
You can convert the pdf files into text online with PDFTextOnline. Here, you first upload a PDF document. PDFTextOnline extracts the first 10 pages of the PDF, returned to your browser using AJAX technologies, and is rendered in your browser in real-time. If you then browse beyond the first ten pages, PDFTextOnline will again extract another 10 pages of PDF text, which is returned to your browser and used to update the PDF document view already in place.
Extracted text can be saved: Just click the 'Save All Text' after you have uploaded your PDF document. Further, font and page layout can be adjusted while browsing pages online.